Our Microsoft Access programming experience gives us the ability to quickly define the major components of your database from your specifications.
For small projects, we can develop a prototype of the database or one major component often in a day.  This prototype will usually become your working database after the necessary refinements have been added.  For larger databases we can often program one major function of the database in a few days.  This allows you to review a working prototype saving time and often reducing the cost of the overall project.
We can save time and reduce the number of screens using several techniques.  Two examples are shown below.  The first is a data entry/review screen that has numerous coordinated multi-record forms.  Typically, Access programmers would require 5 or 6 different screens to reproduce the functionality of this single screen.  Another time saving programming feature for both the user and the database developer is the built in ability to maintain all dropdown lists on this same form – no need to jump out of this screen to add a new entry.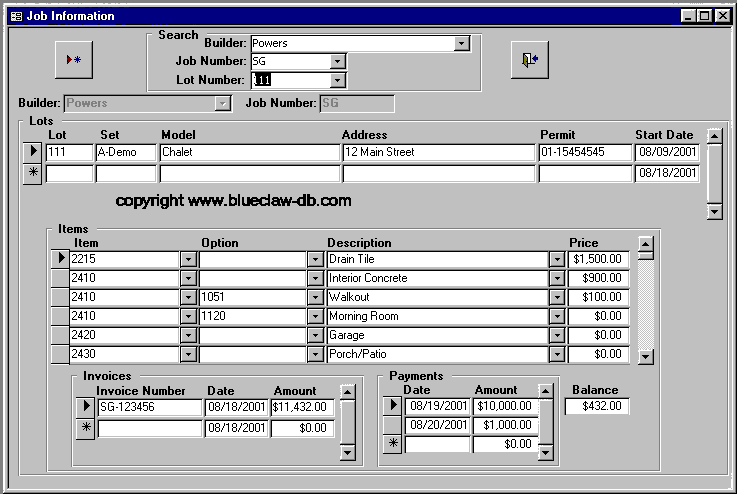 The second example is programming a multi-parameter report screen.  The SQL query programming code handles all the options and sorting dynamically.  The result is a single report and a single parameter screen that replaces typically time-consuming multiple report/multiple parameter form development.   Often other developers will include code to do much of this logical processing in the report itself.  Programming this way takes about 10 times longer to program and also lengthens the report runtime dramatically.  Our reports are code-free.
If you need a Microsoft Access programming consultant who can efficiently develop an application, or you have a database that needs conversion or modification then contact our Access application developers (Contact us) to discuss your requirements.